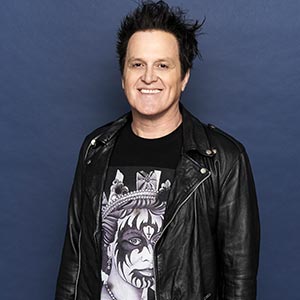 Scott Carne band (party band)
Scott Carne is the lead singer of Kids in the Kitchen, the Aussie 80s chart topping 'new wave' band. Their Double Platinum selling debut album "Shine" yielded five Top 10 singles, including "Current Stand", "Something That You Said", "Change in Mood" and "Bitter Desire."
Kids in the Kitchen supported Culture Club on their 2016 Australian Tour. Their accomplished frontman, Scott has been entertaining audiences for more than 30 years.
The Scott Carne band is highly experienced and can adapt to any performing environment big or small, weddings or corporate functions, private parties or pubs and clubs.
The core of the Scott Carne Band consists of Australia's finest musicians. Depending on your requirements, the band can be expanded from a four-piece band to nine players, which includes backing singers and horn section. The band's repertoire consists of 60's, 70's, 80's, 90's and 00's hits, and all the classic party music you need to get your party started.
"Our new club house launch party in January 2020 was a huge success largely due to The Scott Carne Band and Popshop Entertainment Booking Agency for their excellent service."
Portsea Lifesaving Club